As we entered Tier 4 on Sunday 20th December, all appointments are now cancelled until further notice.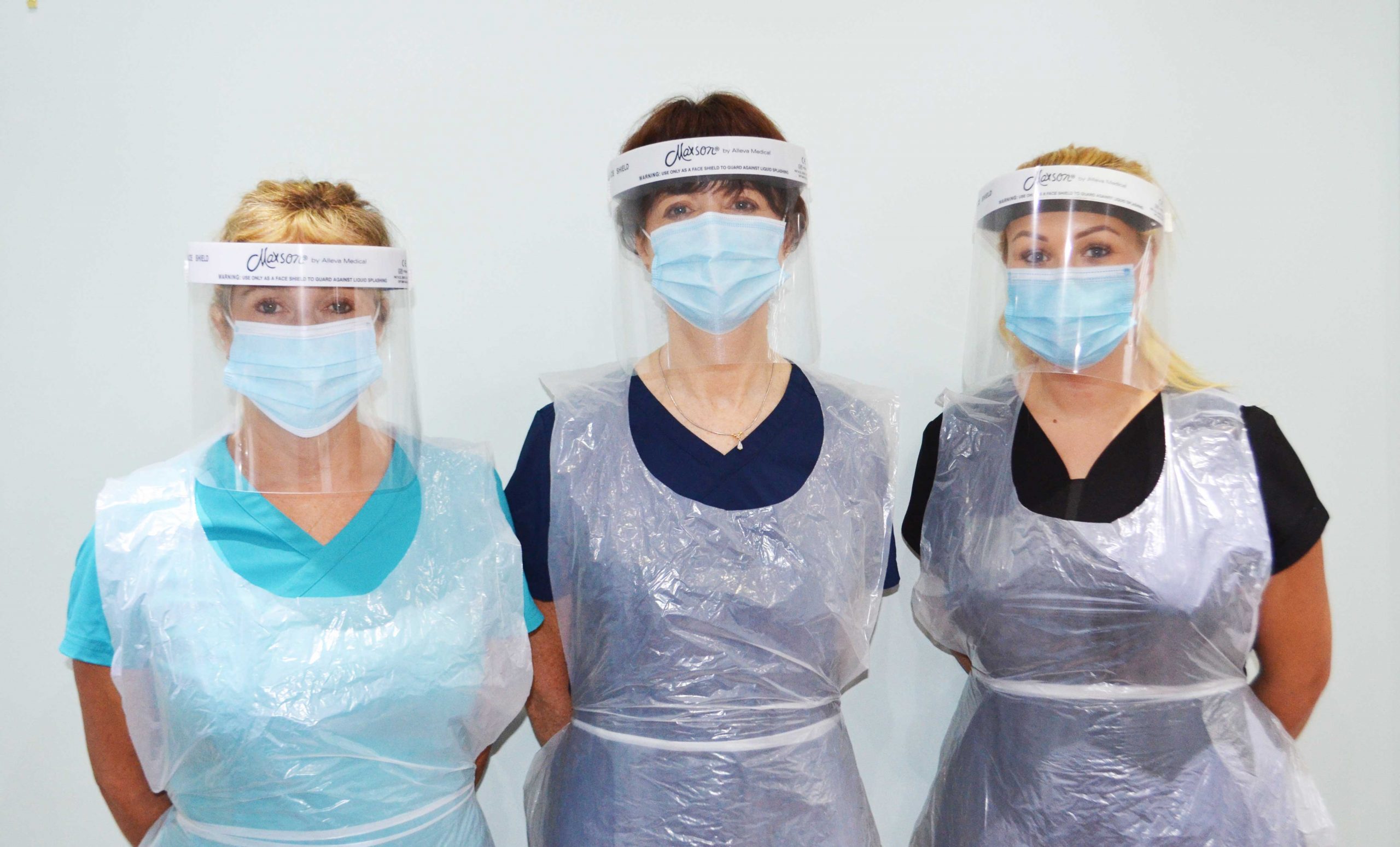 We will also be asking you to assist us in keeping safe by a few simple measures.
Please stay in your car or outside until invited in.

Please bring only minimal necessary belongings into the clinic.

Please sign our 

consent form download here which confirms you are healthy and free of Covid symptoms or contact. This will need to be brought with you to the appointment signed and dated.

Protocol requests clients to keep talking to a minimum and no laughing!…… We can but try!

Hayfever sufferers should take antihistamines to avoid sneezing.
When you next visit we will be wearing full PPE and taking additional precautions as advised by the Government and our governing body SaveFace.
If appropriate you will be asked to wear a face mask in the clinic so if you have one please do bring it with you, if not, we have them here for a small charge.  Also, please download and print off the Medispa Consent form which you will need to complete on the day of your treatment and bring it  with you. We will be taking your temperature on arrival and will ask you to use the hand sanitiser provided.  Please remain in your car until invited in by one of us.
We thank you for your understanding and patience during these difficult times.
The Avenue Medispa team
Please download this form, sign it, date it and bring it along to your appointment.  We can't treat you without your form.